A true investment in your health and wellbeing.
Overview
Personal Training is different to any other training because you have somebody else truly invested in your health and fitness, who wants you to succeed and can give you the knowledge and help you need, specific to your goals.
Personal Training with Nightingale Fitness is all about YOU! Just look at everything that's included! Having a Personal Trainer who is committed to your progress makes an enormous difference to your results. This means you get maximum value for your time and money.
Not only will you get sessions tailored to your fitness level and goals, but you will have 100% focus from the PT, who will push you, encourage you, and keep you on track. Not only just during the session, but throughout the whole week.
Nightingale Fitness prides itself on its professionalism and its dedication to clients through planning, preparation and going the extra mile.
All YOU have to do is turn up, be accountable and own your goals.
So get focused, stay focused. And get ready to see the results!!!!
What's included with PT?
Measurements/photos
Fitness testing
Goal setting
Nutrition analysis
Fitness plan
Regular progress reviews
Support (text/call/email)
Tailored sessions (considering fitness, ability, injuries, likes/dislikes, strengths/weaknesses
FREE ONLINE MONTHLY PROGRAMME!!!
There is also Aftercare for when you finish and need less help!
When would you need PT instead of a group class?
You lack motivation
You have a goal to achieve (weightloss, health, fitness, sports event)
You are new to exercising
You have an injury or special requirement
You have a special occasion coming up (wedding, Christmas party, holiday, milestone birthday)
You don't feel comfortable with lots of people seeing you exercise
Your schedule is too crazy to commit to a class
You have tried to reach your goal before, and failed
You don't work as hard as you could in a class environment
Sign up to the mailing list and get special offers!
Where?
Fully mobile PT
At your home (indoor/outdoor)
At a local park
At your work (or close to)
When?
Nightingale Fitness is flexible and will try to accommodate times/availability to suit you. You just have to ask.
Prices
All payments to be made by bank transfer ahead of the session(s).
FREE 30 minute consultation
From £40 per single session (60 mins) - pay as you go
Or £360 for 10 sessions (60 mins each) - payable up front and includes a plan.
Personal Training for small groups (including bridal packages):
Prices available upon request.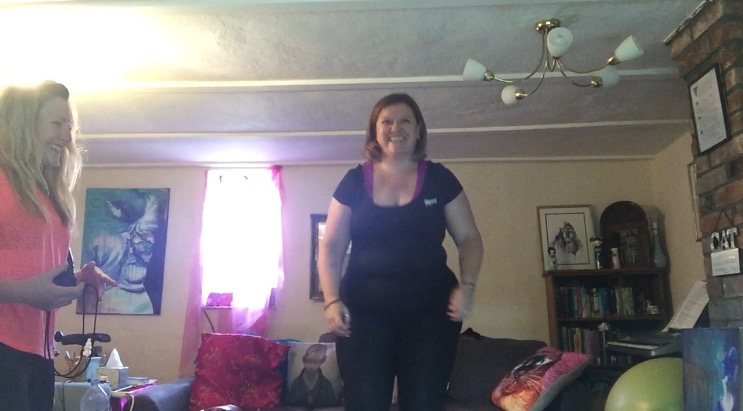 Start your personal training journey with Nightingale Fitness today.